Parish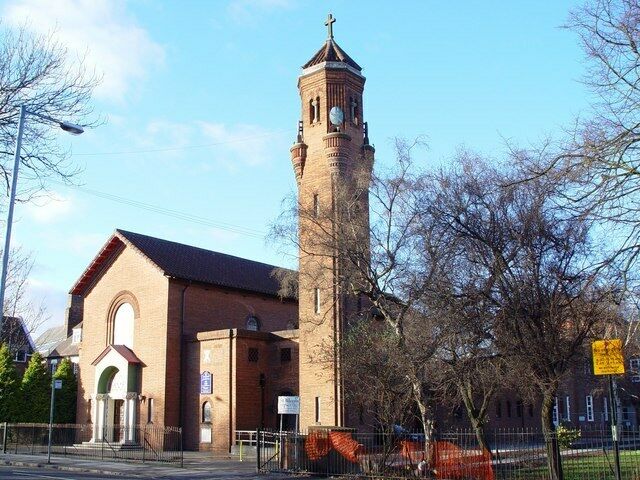 Holy Communion
The Parish and the school work in collaboration to provide Catechesis for the Sacramental preparation of Reconciliation (First Confession) and First Holy Communion. This is open to all children of the Parish and in recent years has involved 50+ children from nine different schools. Please contact the school office for further information.

History:
The story of St Vincent's parish begins with the rapid expansion of Hull in the later part of Queen Victoria's reign. The earliest history of the Parish is obscure but we do know that by 1896 Mass was being said for the people of Newland by the Parish Priest from St Charles'. The Mass centre is not recorded. In 1903 Canon F.J.Hall built the school in Queen's Road and the new Parish of St Vincent's was born. The land had been purchased by Canon William Sullivan, who died in 1900, and was large enough to include a church and presbytery. It is worth noting that at this time most of Newland Avenue was still fields!
Mass was to be held for many years in the Parish Hall, which stands as the upper floor of the school. Little is known of the opening ceremony and it is suggested that the parish was still served by priests from St Charles'. We know that Fr Butler was in place by 1904 (though not necessarily resident in the parish). By 1906 the parish had two resident priests, Fr James Butler, P.P. and Fr P Kennedy, curate. In 1909 the Boy's Home was added to the site. This can still be seen although it is no longer in Parish Hands. The Sisters of Charity, who had come to the city in 1890, moved their operations there and became an integral part of the parish.
The May Procession
Our May Procession is part of our Parish's strong tradition of Marian adoration. It is a beautiful joyful Liturgy to Our Lady and a great witness of our Faith to the wider community.
Catherine Holtby co-ordinates the event and would be grateful for people to help with it please. You can contact Catherine on telephone 804532 or 07817834362.
White dresses are available for the girls. Children who are at our school will be offered dresses through the school.